We designed the dashboard in such a way that it gives you a rapid summary with statistics of the key information of your business with direct access to the report of each one.Through the boxes on only one screen, you can know how many SIM cards, customer licenses, assets and equipment you have registered on your platform.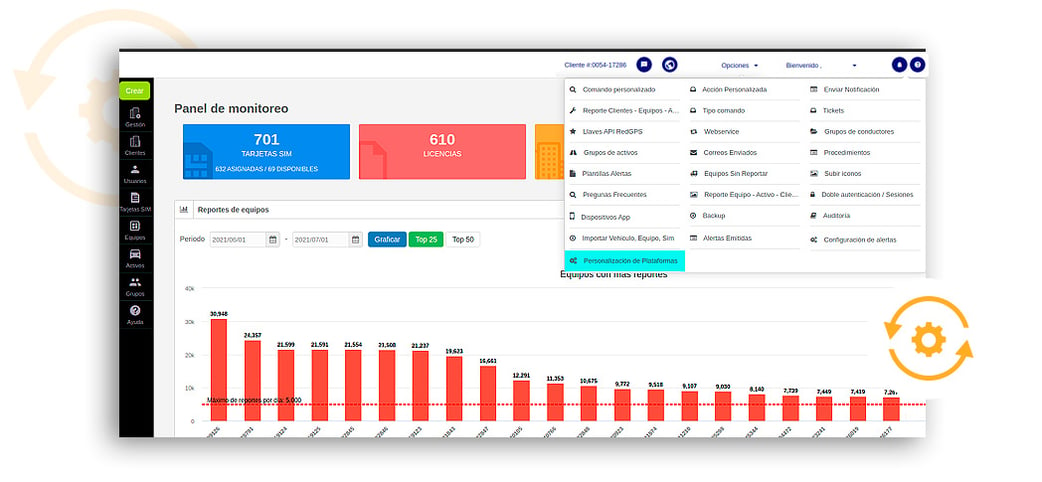 Manage your Customers easily
In Partners you have a module where you can manage all the elements associated with your customers in only one place (users, assets, equipment, SIM cards, places, geofences, drivers, routes, and alerts) organized in three panels: Customers, Customers' Elements, and Users' Elements.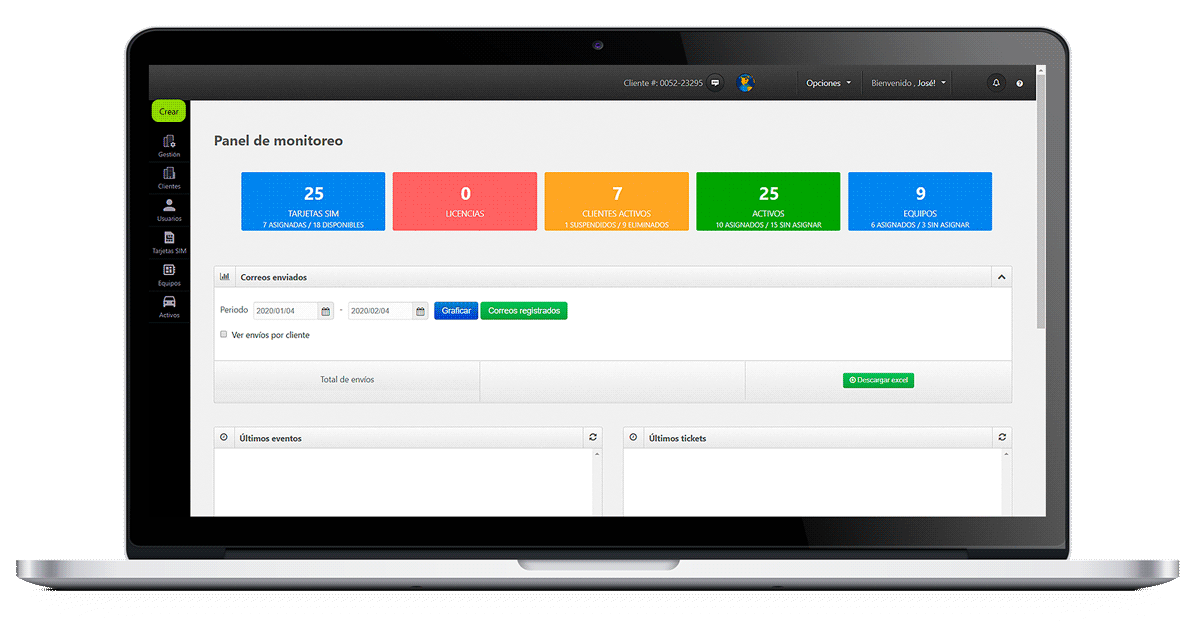 Actions with only a few clics
We wanted to simplify the administration of your business so that you would have the time to make it grow. For this reason in the same module and with only a few clics you can edit, browse, incorporate or eliminate customers and users as well as assets, equipment, permits, etc. in a simple and intuitive manner in only a few minutes.