Made with any kind of trailer in mind
This solution was designed to obtain the traceability of any type of trailer be it a refrigerated trailer, motor home, dolly trailer, gondola trailer, cage trailer, flatbed, container trailers and in general any semi. This feature makes it possible for it to adapt perfectly to the vehicles and semis that your customers have, thereby making it totally versatile.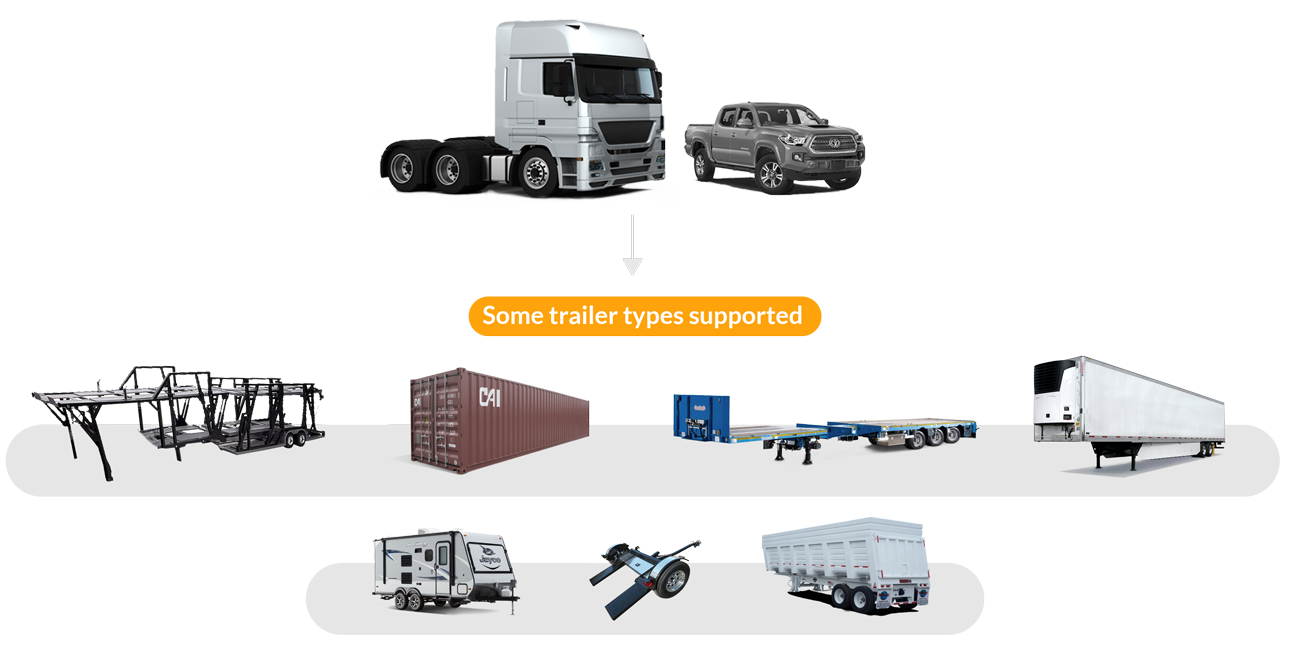 Moreover, the different types of trailers are already uploaded in the platform so the only thing your customer has to do is select from a drop-down menu the type corresponding to the one to which he wants to register, choose the brand and complete some other data which will help to identify him clearly.