Modernizes Public Transportation Systems
In general, public transportation systems lack organization. As a result the quality of the service is affected because they lack a system that can organize the dispatch of the units which in turn generates bad practices that threaten the safety of the passengers. In OnBus the departure of each unit as well as the frequency between departures and stops are programmed. If there is no specific departure order, the platform executes an automatic dispatch taking into consideration the order of arrival to the main base and the efficiency grading of the trip.
If the vehicle runs the same route everyday or on specific days, the operator can schedule the trip from those daily runs without the need of scheduling it point by point which means that the route doesn't have to be programmed everyday..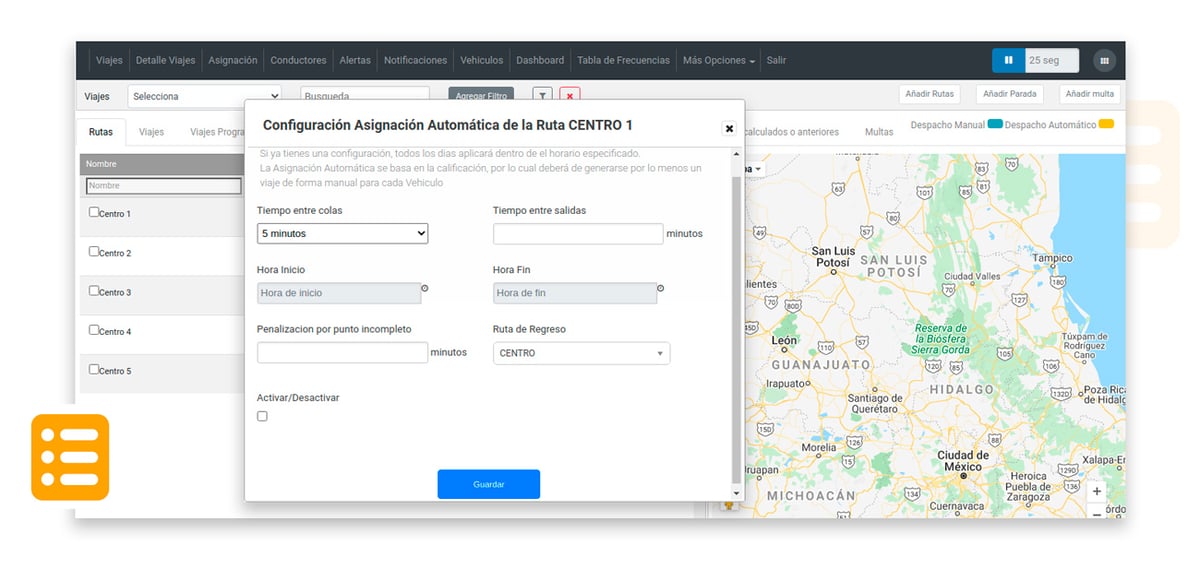 Automatic Assignment and Grading the Trip
OnBus evaluates the efficiency of the trip according to the arrival time at each point as well as the total time of the run. If the driver reaches all his stops and ends the run in a timely manner, the trip is considered efficient and he will obtain a positive grade; on the other hand, if there are delays the driver will have a negative evaluation.
As a result of this evaluation the dispatch will be carried out automatically assigning the driver a position in the departure line, be it by unit or by blocks, restarting the cycle with the same frequency and route that has been defined.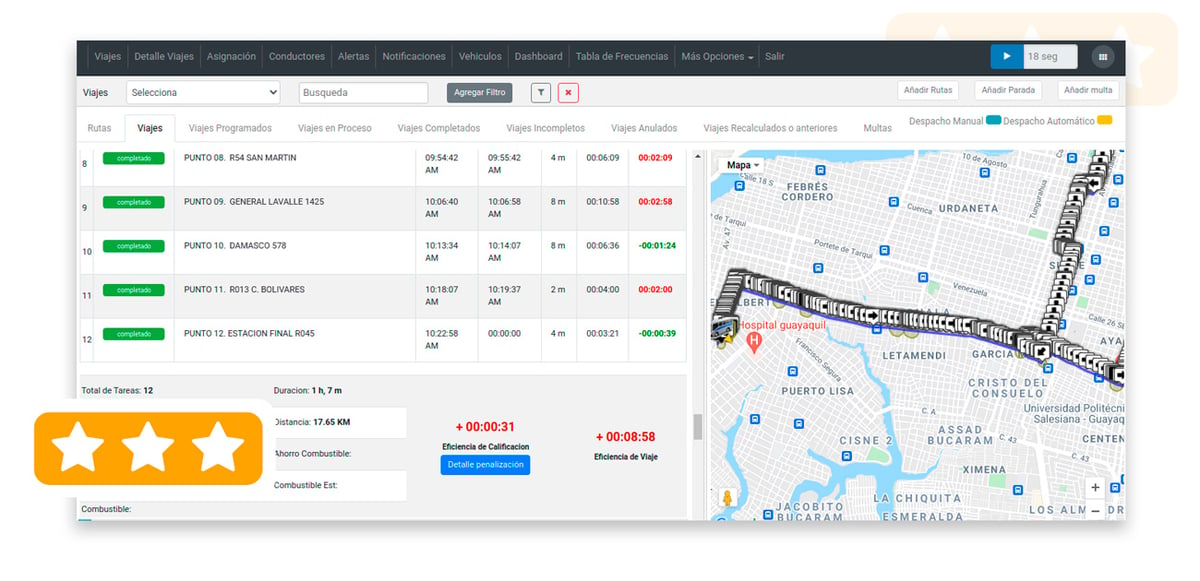 In addition to the automatic assignment, the operators can carry out the dispatch in the traditional manner by assigning the routes, stops, vehicles, and drivers manually point by point; or prepare a monthly routing schedule which would include all the road departure planning of an entire month, and if necessary make changes up to 5 minutes before the dispatch.