Customization for each industry and each client
The AppTracker can be fully customized according to the needs of each industry. Action buttons can be added to the menu, and you can assign any function that your customers need, such as forms, reports, sending commands, etc., and also choose the icon, color, description, and even define validations by location, circular and polygonal geofence, by route, time or days.
These validations allow a module or function to only be available in a specific place at a specific time, which gives your client the possibility to control their procedures and their staff.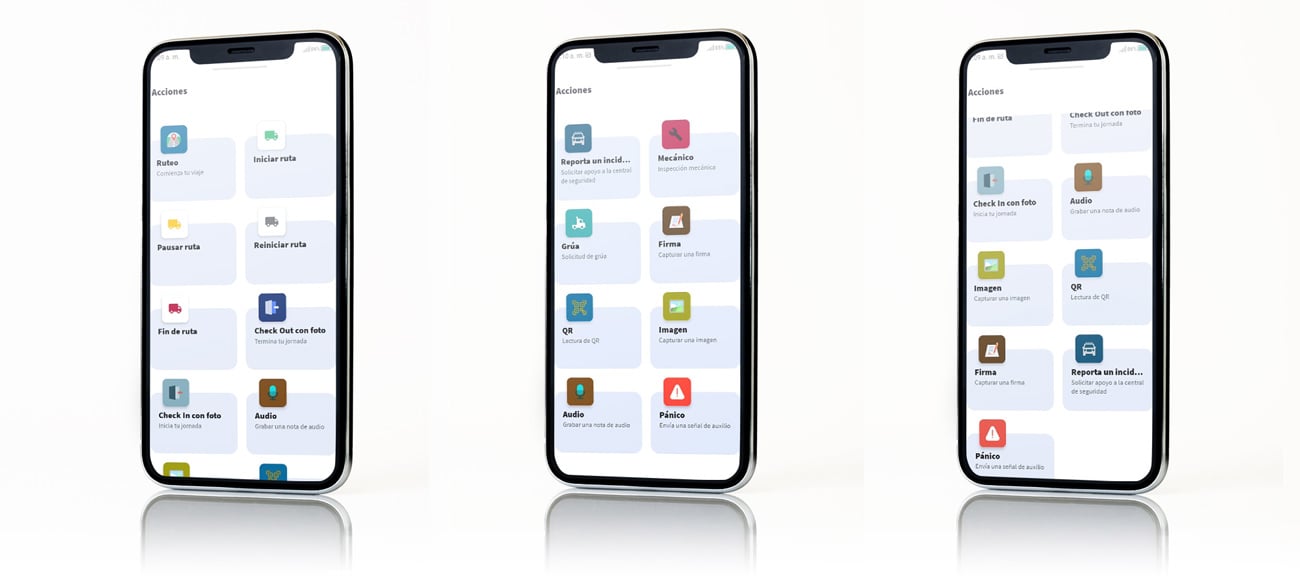 Automatic Registration with QR Codes
Your customers only have to install the application in their mobile devices, scan a QR code, and they're done! Each Smartphone will be registered and within only a few seconds will be automatically reporting on the platform as if it were a conventional GPS.... We assure you! Registering has never been so easy!
This feature makes AppTracker a scalable solution able to make your company grow exponentially, and also makes the user experience the best.