AppTracker for drivers
The AppTracker is the application that accompanies drivers at each point of their route. In the app, they can see the routes that they have programmed, their schedule, status by color with the percentage of progress of each one, and verify the control points of the routes with QR codes.
They can also receive and send signed forms and reports from the app, and request help through the panic button if something unforeseen happens, or even request a tow truck or close the cash door by pressing a button from the app. The possibilities you can offer your customers are endless. Learn more about the AppTracker here.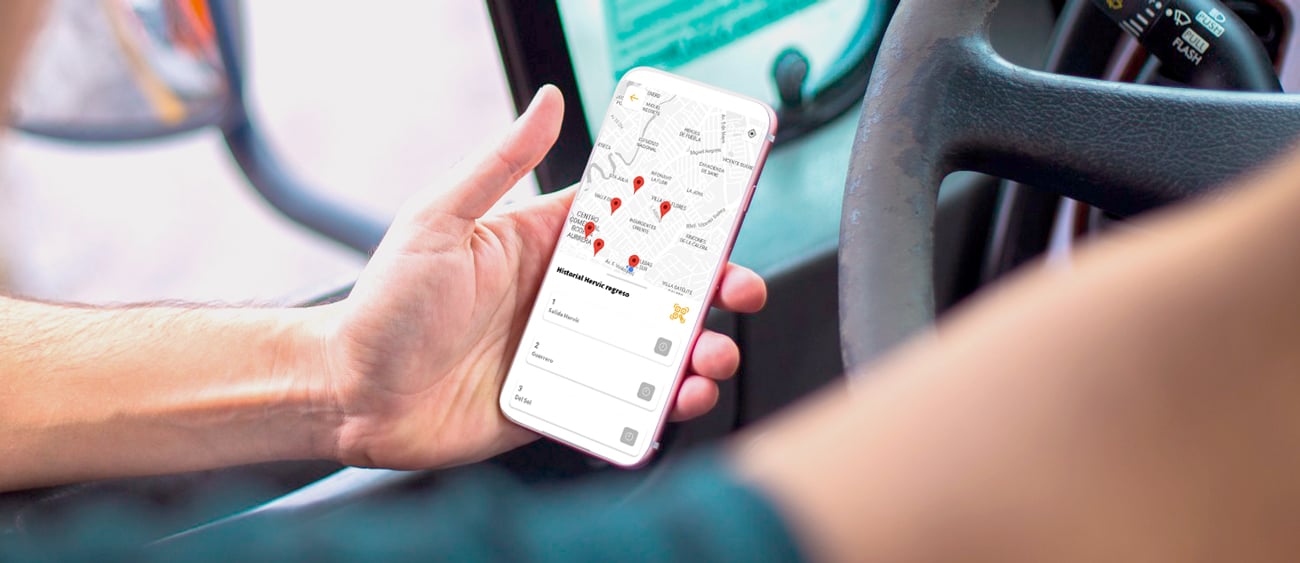 Drivers can also check in and check out at the start of their workday, and the start of their break time. In many countries it is mandatory to comply with certain hours of driving for a certain number of hours of rest. In addition, each driver will have their own username and password to access OnRouting from the AppTracker.